Four ways Elon Musk might change Twitter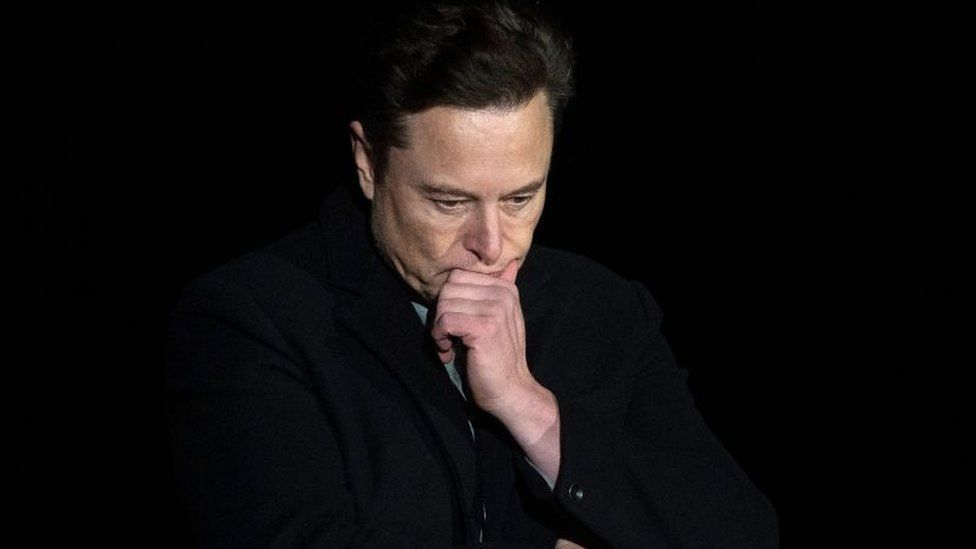 Twitter is usually awash with topics for discussion, but over the past couple of days one has stood out on the platform above others – what does the future hold for Twitter itself?
With Elon Musk set to purchase the site – subject to shareholders' approval – for $44bn (£35bn), tweeters across the world have been offering their opinions.
No-one knows exactly what the billionaire entrepreneur has planned, with even Twitter boss Parag Agrawal acknowledging the future is uncertain. But the world's richest man has given some clues.
Mr Musk has long been vocal in his criticism of the platform's content policies, and there is speculation he could tweak Twitter's moderation rules and allow suspended accounts to return – such as that of former US President Donald Trump.
As his takeover was approved by Twitter's board, the billionaire said that free speech was the "bedrock" of a functioning democracy and hailed the platform as the "digital town square where matters vital to the future of humanity are debated".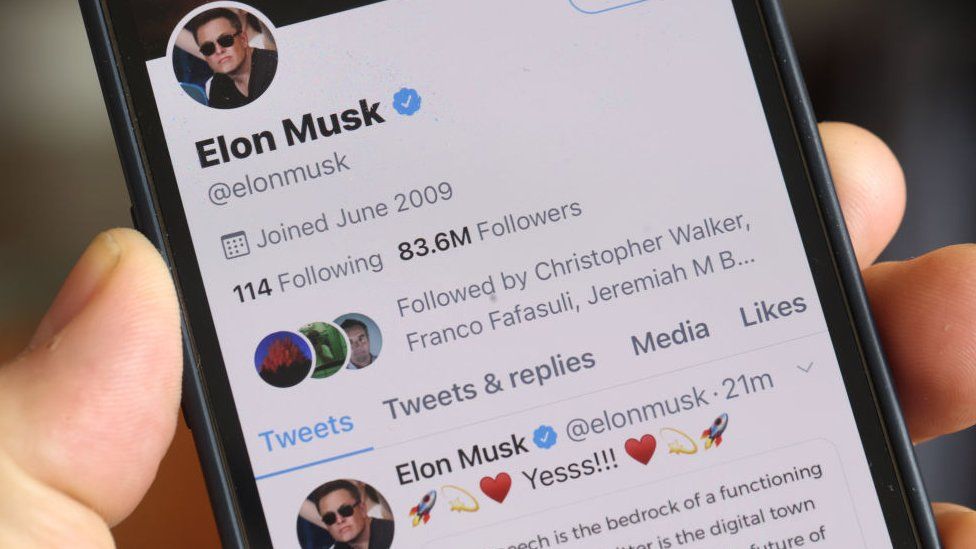 Mr Musk has previously described himself as a "free speech absolutist", but his exact view of the concept is unclear.
He has also blocked people on the platform who have criticised him or his companies in the past.
If the billionaire does loosen Twitter's content moderation rules, he could be in for a "rude awakening", says Jeffrey Howard, associate professor at University College London.
Twitter could be "easily weaponised" by criminals, bots and people using it for "malicious purposes" and to "incite hate and violence", Mr Howard warns.
"I think Elon Musk is relatively naïve on the actual challenges involved in content moderation. He will learn as a result of this you cannot simply have a laissez-faire approach to content management."
The UK government and European Commission have both reminded Mr Musk of his duty to protect the rights of Twitter users. And with tough new regulation to tackle online abuse on the horizon, such as the UK's government's Online Harms Bill, it is unclear what changes Mr Musk will be able to make.
News of the takeover has already split political opinion in the US.
People on the right, who feel unfairly targeted by social media platforms, have welcomed the deal. Those on the left have been more critical, with Democrat Senator Elizabeth Warren calling it "dangerous for our democracy".
Peter Vidlicka, media expert and co-founder of the public relations website Newspage, said that while Mr Musk could help Twitter "get its mojo back", "in the current socio-cultural climate, we can expect fireworks in the months ahead".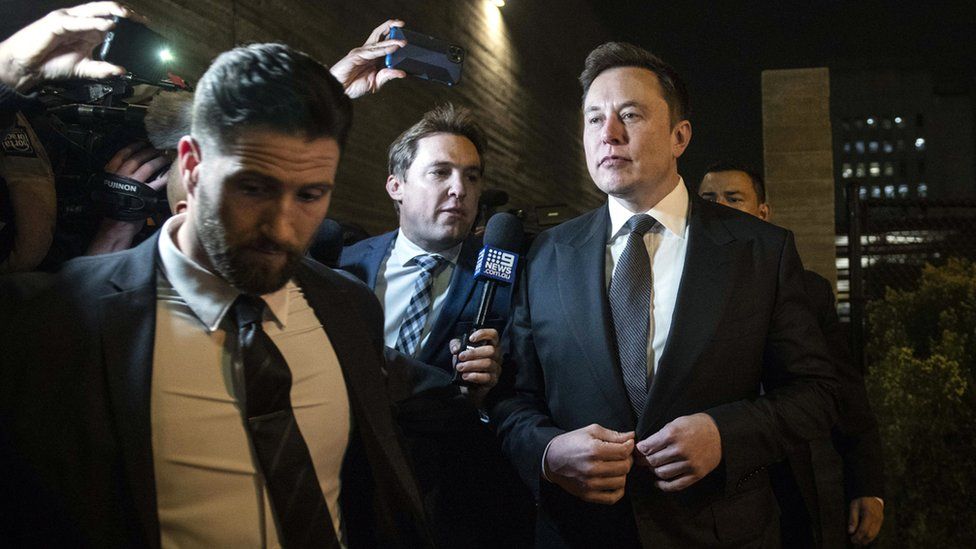 After becoming Twitter's largest shareholder earlier in April, Mr Musk posted in a series of now-deleted tweets suggesting he'd like to get rid of adverts on Twitter's premium subscription service Twitter Blue.
"The power of corporations to dictate policy is greatly enhanced if Twitter depends on advertising money to survive," Mr Musk wrote.
Although the entrepreneur might have cited concerns about advertisers' influence over Twitter policy, the platform currently relies on adverts for about 90% of its income.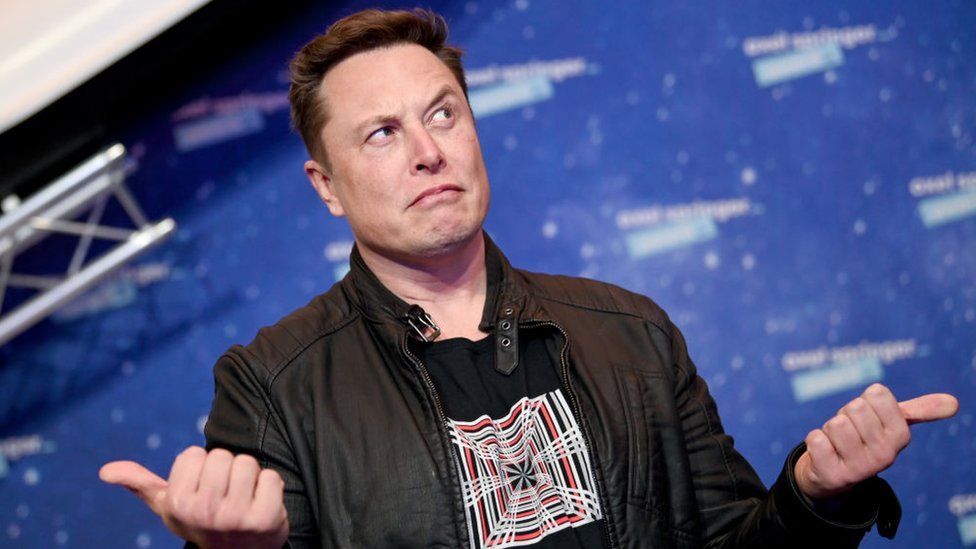 In results for the three months to the end of December, Twitter said its revenue reached $1.57bn, with adverts making up $1.41bn – both up 22% year-on-year.
Mr Musk suggested improvements could be made to Twitter Blue, which could be relied on as an alternative source of income. He has also stated he wants to reduce its cost.
The service, which launched last year and is available in the US, Canada, New Zealand and Australia, gives users access to extra features like an "undo tweet" button.
But analyst Rachel Foster-Jones at GlobalData says that Elon Musk might need to "balance his dreams of a free debate space unfettered by advertising with the harsh realities of Twitter's core business model".
"Musk will need to seriously revamp Twitter's subscription model, Twitter Blue, if he wants to pivot away from advertising," she adds.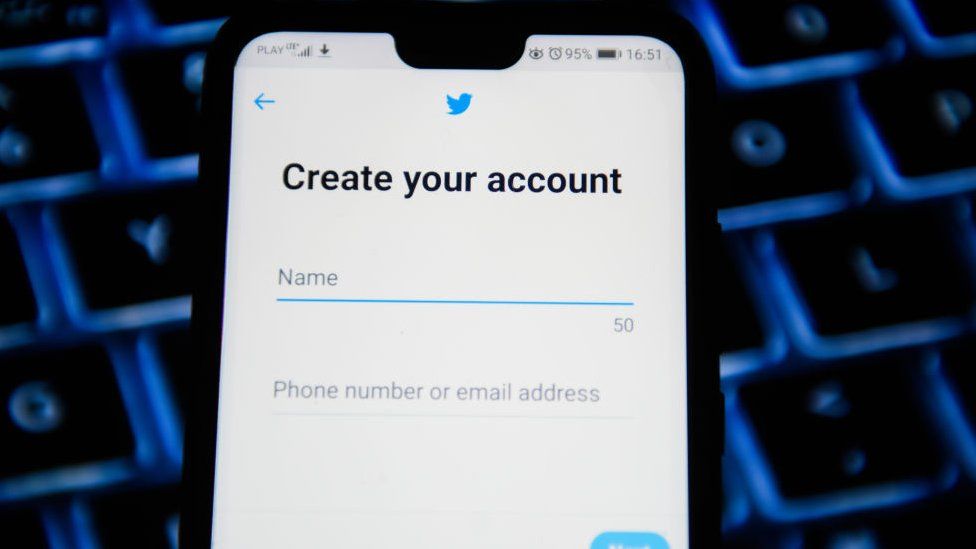 3. Making sure users are real
Mr Musk has spoken of "defeating the spam bots", one pledge that is likely to be extremely popular with Twitter users.
Twitter has long had an issue with automated, fake accounts being used to relentlessly post unhelpful or misleading content.
Jamie Moles, senior sales engineer at cybersecurity firm ExtraHop, says that while removing the Twitter bots seems like a huge task, if Mr Musk is successful "the methods used by Twitter to eliminate bots from the platform may generate new techniques that improve the detection and identification of spam emails, spam posts and other malicious intrusion attempts" more widely.
However, Robin Mansell, professor of new media and the internet at the London School of Economics, says there will "always be errors" in the authentication of users by humans or algorithms.
"Anyone who offers certainty in this space is full of hype or wishful thinking," Prof Mansell says.
"When Musk gets immersed in the business he'll realise there are more constraints and governance arrangements to which these companies have to pay respect when they operate internationally."
4. Editing tweets after posting
Before his bid for Twitter, Mr Musk asked his followers if they wanted an edit button in a Twitter poll.
It led to Twitter confirming that it was already working on a such a feature, which would allow users to change tweets after they have been posted.
Do you want an edit button?

— Elon Musk (@elonmusk) April 5, 2022
Users have long called for an edit button but there are concerns around how to execute it.
On the plus side, it would allow users to fix typos or errors in a tweet without losing any replies, retweets or likes it has already gained.
But if it isn't handled well, it could affect the platform's transparency, warned Jay Sullivan, the company's vice president of consumer product, last month,
Mr Sullivan has said "without things like time limits, controls, and transparency about what has been edited" such a feature "could be misused to alter the record of the public conversation".
Read the full article at: bbc.com