Iran executions: Alarming rise in use of death penalty in 2021 – report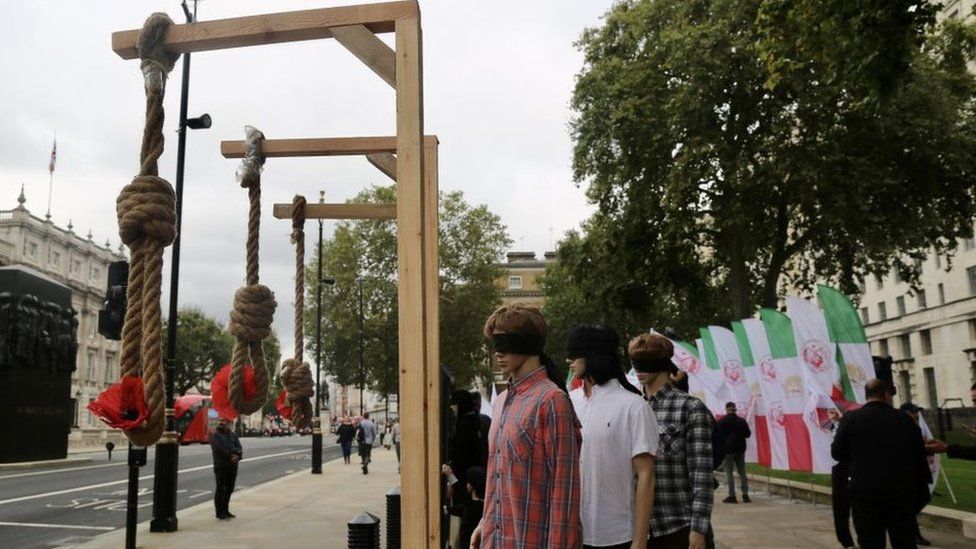 Executions in Iran rose alarmingly by 25% last year and surged after hardline cleric Ebrahim Raisi was elected president, two campaign groups say.
At least 333 people were put to death, according to Norway-based Iran Human Rights (IHR) and France's Together Against the Death Penalty (ECPM).
The number of executions for drug-related offences – 126 – was five times higher than in 2020, their report says.
The figures are based both on official announcements and sources inside Iran.
Under Iran's penal code, people can be executed for crimes that are not considered among "the most serious" under international law, such as drug trafficking.
The UN expert said vague charges, such as "enmity against God" and "corruption on Earth", were meanwhile used to sentence individuals to death for participation in protests, for other forms of dissent or where there was a lack of evidence for the accusations.
Judges trying capital and other cases also relied heavily on forced confessions extracted through torture and other forms of duress to prove guilt, he added.
Authorities did not report any of the drug-related executions, whose sharp rise marked a major reversal of a trend seen since Iran amended its anti-narcotics law in 2017, the report says.
July, the month after President Raisi's election victory, saw the most executions – 51 – followed by September and December, it adds.
At least 17 women were executed in total, eight more than in 2020, it adds. They included Zahra Esmaili and Maryam Karimi, who were convicted of murdering abusive husbands. Esmaili's lawyer is cited as saying that she suffered a heart attack as she watched several men being executed in front of her, and that officials still hanged her lifeless body.
Two men convicted of crimes committed when they were children were also put to death, according to the report. One of them, Arman Abdolali, found guilty of murdering his girlfriend in 2013 when he was 17, was taken to the gallows seven times in the months prior to his execution, it says.
The report also expresses alarm at what it calls the "disproportionate number of ethnic minority executions". Baluchis accounted for 21% of those executed in 2021, although they only represent 2-6% of the population, it says.
The directors of IHR and ECPM, Mahmood Amiry-Moghaddam and Raphael Chenuil-Hazan, called on Western powers to address Iran's death penalty record and other human rights violations as part of their negotiations on an agreement to revive the 2015 Iranian nuclear deal.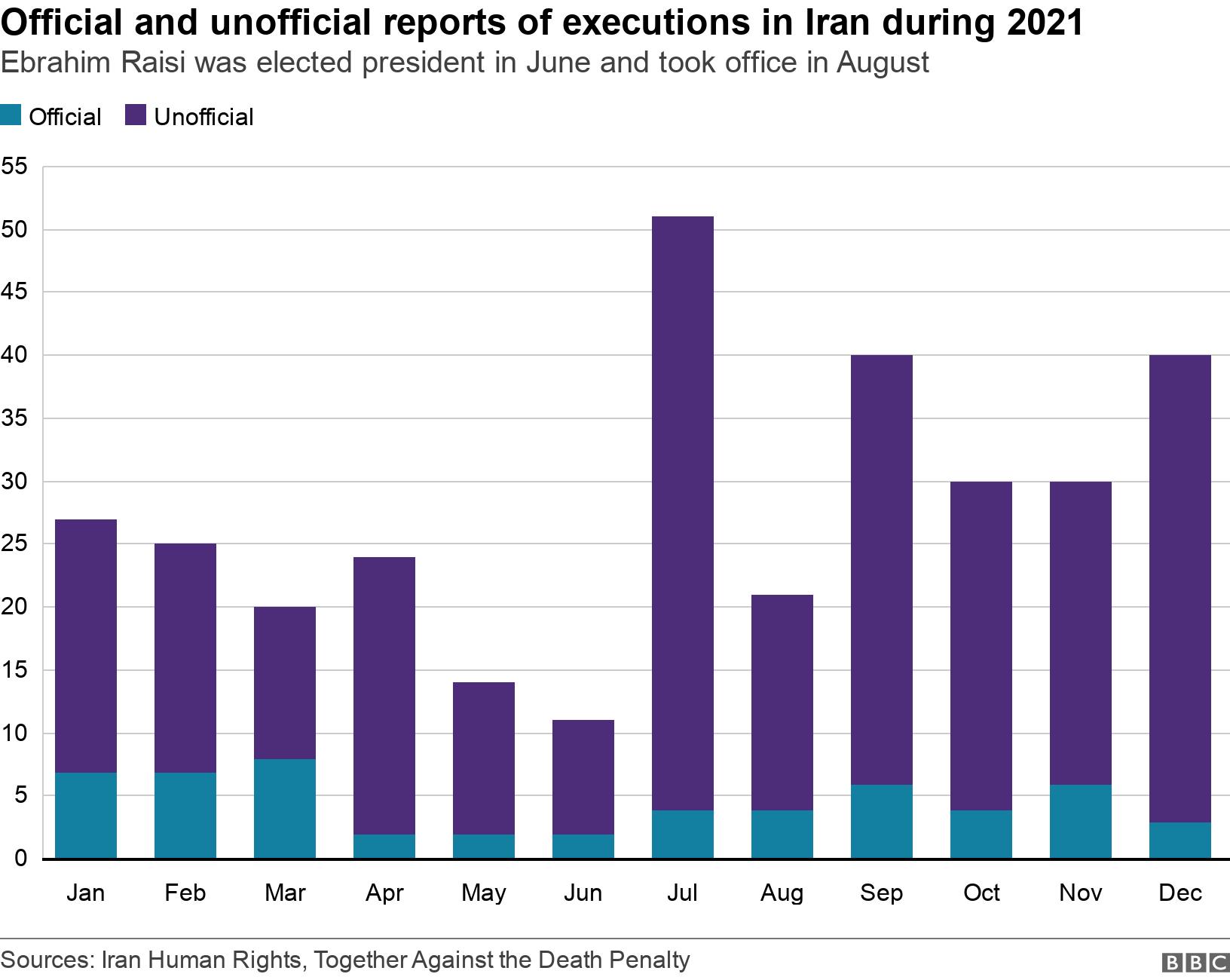 Read the full article at: bbc.com