Iran: Mahsa Amini's father accuses authorities of a cover-up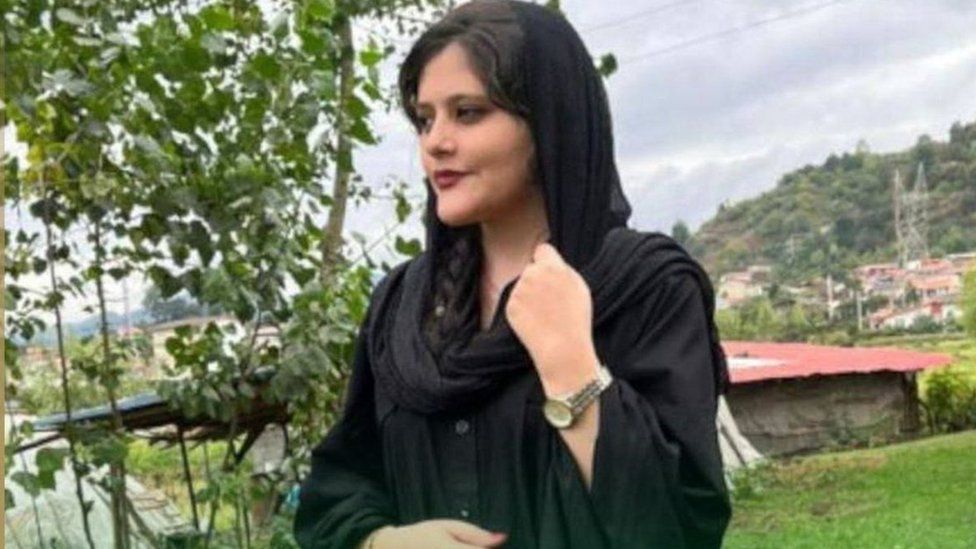 The father of Mahsa Amini, the 22-year-old woman whose death has led to a wave of protests across Iran, has accused the authorities of lying.
In an interview with BBC Persian, Amjad Amini said he had not been allowed to view his daughter's autopsy report and denied that she had been in bad health.
He said witnesses had told the family that she was beaten in police custody. Iranian authorities have denied this.
Mahsa Amini was detained for allegedly breaking rules on wearing the hijab.
The Kurdish woman from the north-western city of Saqez, died in hospital in Tehran on Friday, after spending three days in a coma.
Iranian authorities say Ms Amini wasn't mistreated but suffered "sudden heart failure" after she was taken into custody in Tehran by the country's morality police.
But Mr Amini said her 17-year-old brother, Kiarash, who was there when she was detained, was told that she had been beaten.
"My son was with her. Some witnesses told my son she was beaten in the van and in the police station," he said.
"My son begged them not to take her, but he was beaten too, his clothes were ripped off.
"I asked them to show me the body-cameras of the security officers, they told me the cameras were out of battery."
Iranian authorities have said that Ms Amini had been wearing immodest clothes at the time of her arrest.
Mr Amini, however, said that she always wore a long overcoat.
Mr Amini also said he was repeatedly prevented by medical staff from seeing his daughter's body after her death.
"I wanted to see my daughter, but they wouldn't let me in," he said.
He said that when he asked to see the autopsy report he was told by the doctor: "I will write whatever I want and it has nothing to do with you."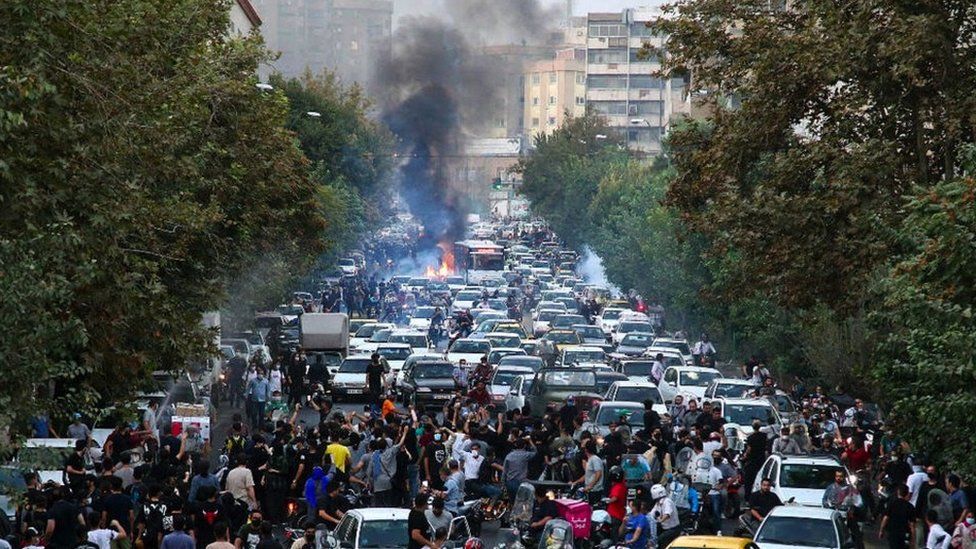 He said no information about the autopsy had been released to the family.
Mr Amini only saw his daughter's body after it had been wrapped for burial, when just her feet and face were visible.
"There were bruises on her feet," he said. "I asked the doctors to examine her feet."
Mr Amini said authorities promised to look into the cause of the injuries but that he didn't hear back from them. "They ignored me. They are now lying."
In an earlier statement Mehdi Faruzesh, director general of forensic medicine of Tehran province, said: "No signs of injuries to the head and face, no bruises around the eyes, or fractures at the base of Mehsa Amini's skull have been observed."
Authorities also said there were no signs of internal injuries.
Mr Amini also criticised claims that his daughter had health problems which could have contributed to her death.
The director general of forensic medicine of Tehran province said Ms Amini had had brain surgery at the age of eight.
"They are lying," Mr Amini said. "She has not been to any hospital at all in the past 22 years, other than for a few cold-related sicknesses.
"She never had any medical conditions, she never had surgery."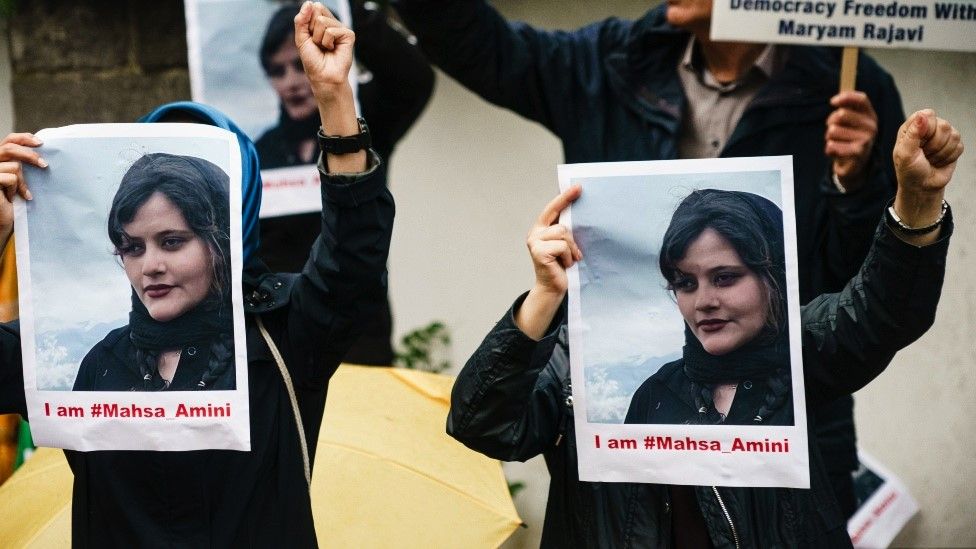 The BBC has spoken to two of Ms Amini's classmates who said that they weren't aware she had ever been in hospital before.
Mr Amini also denied another claim about his daughter's health – that she had repeatedly collapsed and passed out while recently working in a shop – describing it as "false".
According to her family Ms Amini was meant to start studying at university next week.
Their trip to Tehran was due to be her last holiday before her course began.
"She wanted to study microbiology," Mr Amini said. "She wanted to be a doctor – that was a dream that never came true.
"Her mother is so sick, we all miss her.
"It would have been her 23rd birthday yesterday."
Read the full article at: bbc.com