Man found after 17 days lost in Chinese mountains after earthquake
A magnitude 6.8 quake hit Sichuan province on September 5, with much of the damage concentrated in Ganze Tibetan Autonomous Region in the province.
The devastating earthquake killed 93 people and injured more than 400.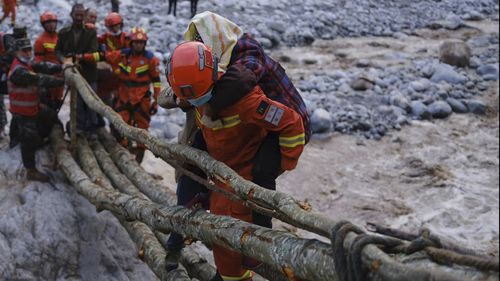 Gan Yu was helping injured colleagues at the Wandong hydropower plant where he worked but in the turmoil of the incident, he lost his glasses rendering him unable to escape the mountainous terrain, state-owned China National Radio (CNR) reported.
Gan and his colleague Luo Yong tried to leave the plant by walking for 20 kilometres in the mountains but were unable to navigate the rough and steep terrain.
Emergency services were scouring the mountains for survivors after the earthquake but Gan and Luo couldn't be found despite their best efforts.
"We took our clothes off, strung them on tree branches and waved them around," Luo said.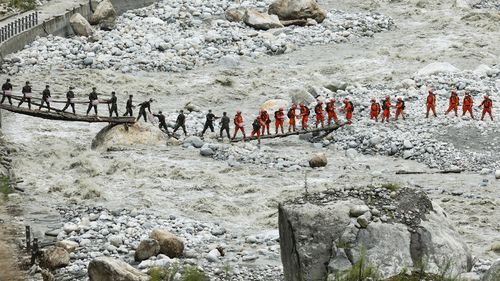 Luo eventually went to look for help and left Gan in a makeshift shelter. Luo was found on September 8 but rescuers were unable to find Gan.
Emergency services found Gan's shelter and assumed he had died.
After 17 days, Gan was found alive but injured by a local villager who heard his cries.
He was taken to hospital where he was treated for broken bones.
Read the full article at: 9news.com.au