Melissa Lucio: First Texas execution of Hispanic woman stayed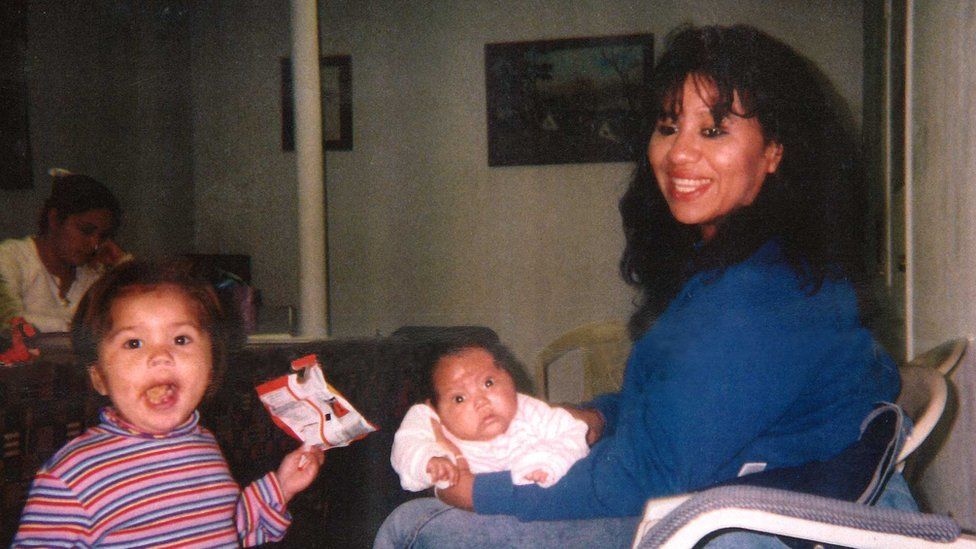 On 27 April, Melissa Lucio was supposed to die.
But two days before the 53-year-old mother of 14 children was due to be executed, she was given a second chance.
For 14 years, Lucio had been on death row for the 2007 death of her then-two year old daughter, Mariah.
But she has always maintained her innocence, saying that the toddler had died from an accidental fall, not from "beating and torturing", as prosecutors in Texas claimed.
Her cause was taken up by everyone from her living children – her eldest son the most vocal among them – to Kim Kardashian, the celebrity turned would-be lawyer.
Before her execution was stayed amid the emergence of new evidence, BBC spoke to her family and supporters.
It was 2007, and Melissa was living a difficult life with her then-husband Robert Antonio Alvarez and her 12 children, while she was pregnant with twins.
The family lived in "extreme poverty," her lawyer Sandra Babcock told BBC.
"Their electric service was cut, they moved some 26 times in a five-year period. For a time, the only access they had to water was through their neighbours' houses or from the parish."
It was during one of those moves – on 15 February 2007 – that Melissa's two-year-old daughter was injured.
According to Melissa's statements to the police, the little girl was left without adult supervision while her parents were busy.
At the time, the family lived in a small two-bedroom, second-floor flat.
Melissa later told police that when she realised that Mariah was no longer inside the unit, she left to look for her and found her crying by the staircase, with a bit of blood on her lower teeth.
After finding no other injuries, Melissa said she had continued on with her day.
Two days later, her father called police when Mariah suddenly stopped breathing.
She had fallen asleep on her parents' bed, but never woke up again. An autopsy later showed that the toddler had bruising to her kidney and lungs, according to local media.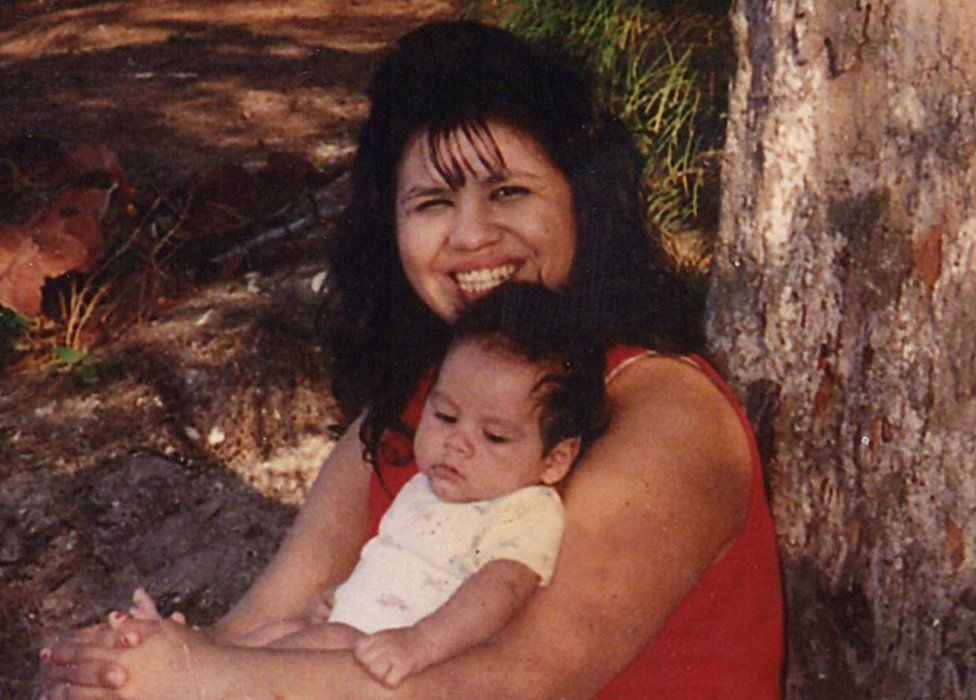 Moments after learning about her daughter's death, Melissa was questioned by the police for over five hours, without food, beverage or sleep.
Prosecutors said she confessed after this police interrogation, and on the testimony of one of the agents who said he was "convinced" she was guilty, and on the injuries that Mariah's body had shown at the time of her death.
But lawyers and others of Melissa's supporters say she was made to make statements under duress.
"They badgered, berated and yelled at her until she finally agreed to their demands and insistence that she was guilty of harming her child," said Ms Babcock, who argues that there was a "rush" to judge her guilty.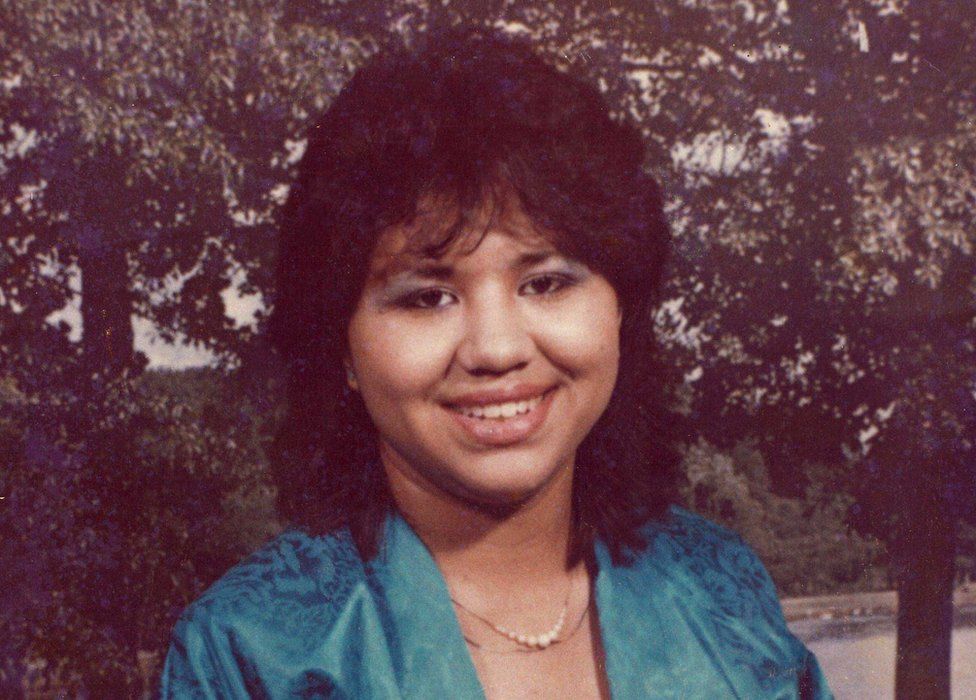 As a poor woman of minority background living in south Texas, she had no money to hire a lawyer and was instead given a court-appointed attorney, who made errors that resulted in an unfair trial, Melissa's current lawyers have said.
Evidence that could have helped Melissa, such as the testimony of expert witnesses and her other children, was not admitted into the original trial. The state did not test DNA or allow the defence's forensic pathologist to speak at the trial.
There were also allegations of corruption on the part of the prosecution, which did not figure into the case. Armando Villalobos, the district attorney who brought the charges, is now in jail for bribery unrelated to the Lucio case, but that took place when she was tried.
"You start peeling back the layers and you see that it is a case about corrupt prosecutors, it's a case about unfairness," Ms Babcock said.
Villalobos could not be reached for comment.
In issuing a stay of execution on Monday, the Texas Court of Criminal Appeals said Melissa's case deserved further scrutiny given mistakes made during the original prosecution, as well as new information that has emerged over the past decade and a half while she has been in jail.
Campaigners took up Melissa's cause as one of a miscarriage of justice.
John Oliver, the comedian, featured the case in a segment on wrongful convictions on his HBO news programme last month, and Kim Kardashian earlier this month tweeted a letter to the Texas governor signed by nine of Melissa's children pleading for her life to be spared. Dozens of politicians from both parties have backed her.
Opinion is divided on her guilt, though – many of her living children have backed up her claim of innocence, and five of the jurors who convicted her have since expressed misgivings over the verdict.
According to local media, others are still convinced she is committed the crime – Melissa had a previously had a history of drug use and some of her children had been taken into care, the jurors heard at her trial – though there was no evidence of abuse.
But the attention the case has garnered helped spotlight the earlier errors in the trial and win a halt to what would be the first execution of a Hispanic woman carried out in Texas in modern times.
A reprieve but not a final answer
Upon learning that her execution had been stayed, Melissa said in a statement: "I am grateful the Court has given me the chance to live and prove my innocence. Mariah is in my heart today and always. I am grateful to have more days to be a mother to my children and a grandmother to my grandchildren".
The impact has been felt longest by Melissa's family. Before all this, "we were a large family and we were very united", her eldest son, John, told BBC.
"Ever since this accident took place, there has been a great division amongst us. It simply has not been the same in the past 15 years," he said.
At the time of his mother's arrest, John was 17 years old. He has spent his entire adult life fighting for her release.
"When all of this happened, our family split up," he said. His younger siblings were taken in by cousins, and many did well after leaving school. But the older children had it harder.
"The older ones, we were more or less of age, we were the losers," he said woefully. "Being the eldest was hard, not only because of the responsibility but because I would like to see our family together again."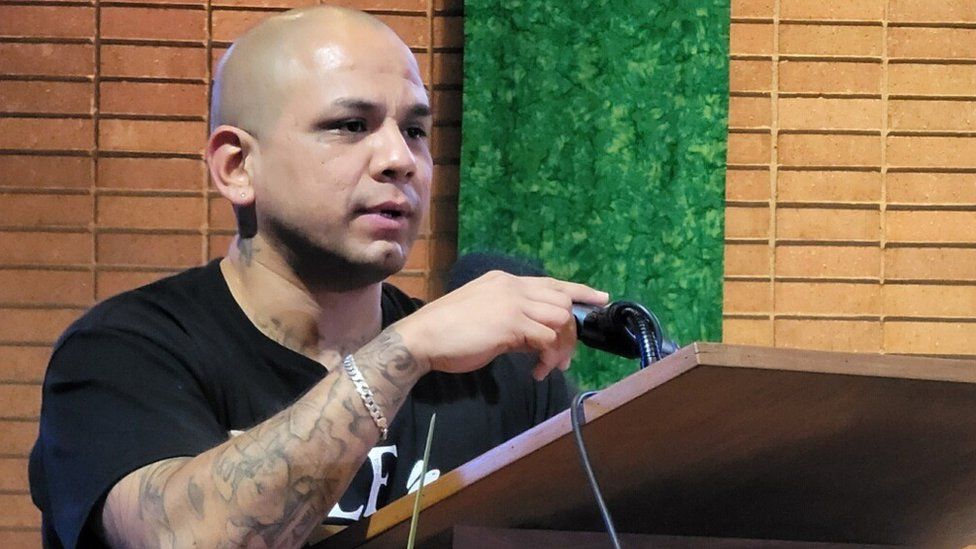 Now 32, John struggled with his own brushes with the law, but has tried to put his life back together again: he returned to school, he began running marathons and triathlons.
John has organised sitdowns seeking the release of his mother and said he will continue fighting.
"I am not here to shout," he said. "I am only here to do what can be done for my mother."
While she technically remains on death row, her case is due to be reviewed again.
Read the full article at: bbc.com