South Korea: Two arrested for leaking military secrets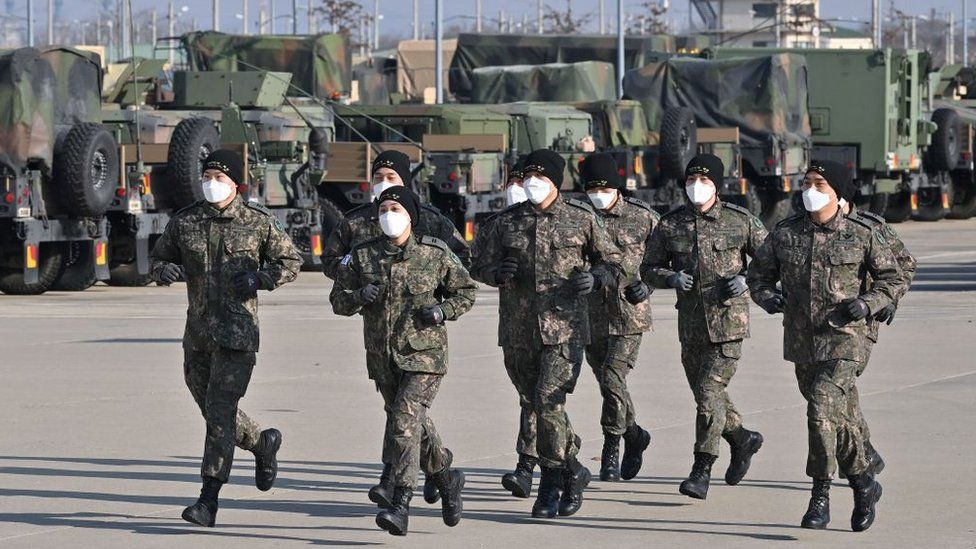 Police in South Korea have arrested two people suspected of leaking military secrets to a person believed to be a North Korean agent.
The chief executive of a cryptocurrency exchange and an army officer divulged login details for South Korea's joint military command, police say.
They are accused of receiving large sums of money in exchange.
North and South Korea have been locked in a tense relationship ever since fighting a war between 1950-1953.
The officer used a camera watch and USB device to give the agent access to data between January and March, police say.
The two men were arrested earlier this month. The whereabouts and identity of the presumed North Korean agent are unclear.
Read the full article at: bbc.com