UEFA Champions League: Ancelotti fine with Madrid not seen as favorite against City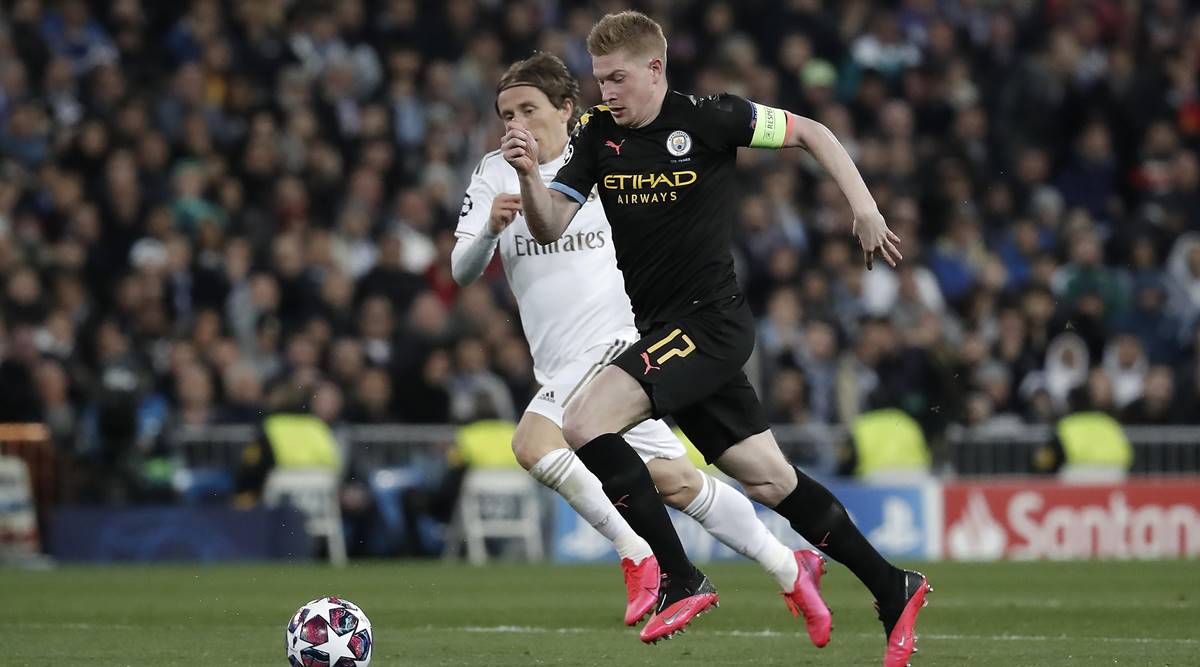 MANCHESTER CITY vs. REAL MADRID
The semifinals begin with the master of European soccer visiting an upstart. Real Madrid is the record 13-time European champion, while Manchester City has reached the final only once — last year, when it lost to Chelsea. When it comes to heritage in the competition, the gap between the teams is sizeable but City is starting to look at home at Europe's top table and is bidding to eliminate Real in the knockout stage for the second time in three seasons.
In 2020, City won both home and away in the last 16. Real was also ousted by an English team, Chelsea, in last season's semifinals but is a tougher proposition a year on with striker Karim Benzema in the form of his life, having scored hat tricks in the last 16 and quarterfinals.
Real's route to the semis has been challenging, overcoming Paris Saint-Germain and Chelsea and now meeting the English Premier League champion and current leader. With Liverpool a potential opponent in the final, the path could hardly have been tougher.
City will start the slight favorite but has a big issue at right back, with Joao Cancelo suspended and both Kyle Walker and John Stones injured. Real should also be fresher, having been inactive over a weekend that was reserved for the Copa del Rey final.
Ancelotti fine with Madrid not seen as favorite against City
Carlo Ancelotti doesn't seem bothered by hearing that Real Madrid isn't the favorite against Manchester City in the Champions League semifinals.
That has happened a couple of times already this season, and he knows the 13-time European champions can do just fine.
Madrid visits Man City in the first leg of the semifinals on Tuesday, hoping to return to the final for the first time since winning its last title in 2018.
"People said that there were two teams in the semifinals that nobody believed would make it this far — Real Madrid and Villarreal," Ancelotti said Monday. "And here we are, thrilled to have made it. Madrid will always compete, it's what we always do."
Madrid eliminated Paris Saint-Germain in the round of 16, getting the best of Kylian Mbappé, Neymar and Lionel Messi, then defeated defending champion Chelsea in the quarterfinals.
"We've had some very tough opponents so far, who in the beginning were considered the favorites to win the competition, but we've done well against them and tomorrow we will try to compete well again, there's no doubt about that," the Madrid coach said.
Madrid is in the semifinals for the 10th time in 12 seasons, and first time since being eliminated by Chelsea at this stage last year. The team is making a record 15th semifinal appearance.
Read the full article at: indianexpress.com