Ukraine round-up: Russia hits railways as US pledges extra weapons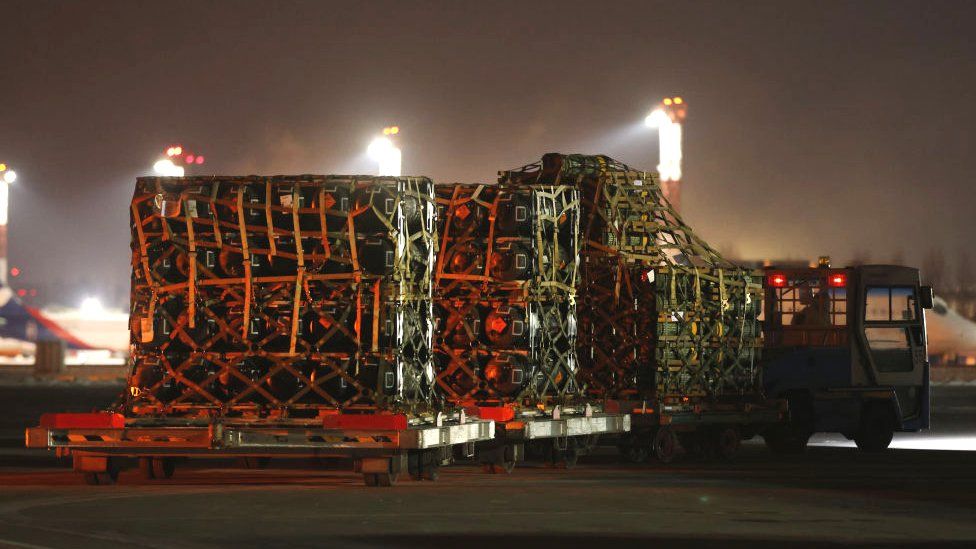 Russia hit railway infrastructure across Ukraine on Monday with the aim of disrupting foreign weapons supplies, while the US declared it would provide more weapons despite Moscow's objections.
At least five people were killed and 18 wounded in Russian strikes in the Vinnytsia region, according to Ukrainian officials.
The railways are also used by civilians moving between cities or attempting to flee conflict zones. Last month some 50 civilians – many of them trying to evacuate to safer locations – were killed by a Russian rocket attack on the railway station in Kramatorsk.
Elsewhere on Monday, plans for a humanitarian corridor to let civilians leave the siege at the steelworks in Mariupol failed to come together.
Moscow said there would be a ceasefire around the plant in the early afternoon but Ukraine's deputy prime minister said no agreement had been reached and that Russia was acting unilaterally.
US wants Russia 'weakened'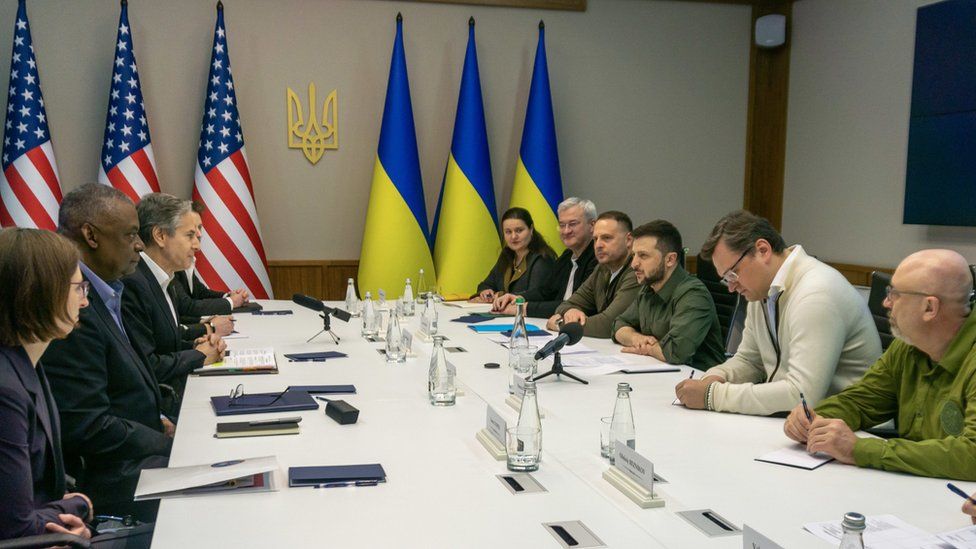 He was speaking in Poland a day after he and US Secretary of State Antony Blinken met Ukrainian President Volodymyr Zelensky in Kyiv.
The US announced an additional $713m (£559m) of military aid to the Ukrainian government and 15 other allied European governments.
The BBC's defence correspondent Jonathan Beale says Mr Austin's words highlight America's growing involvement in the war in Ukraine.
Russia's ambassador in Washington said Moscow had sent a diplomatic note demanding an end to the US supply of weapons to Ukraine.


Escaping a Russian detention camp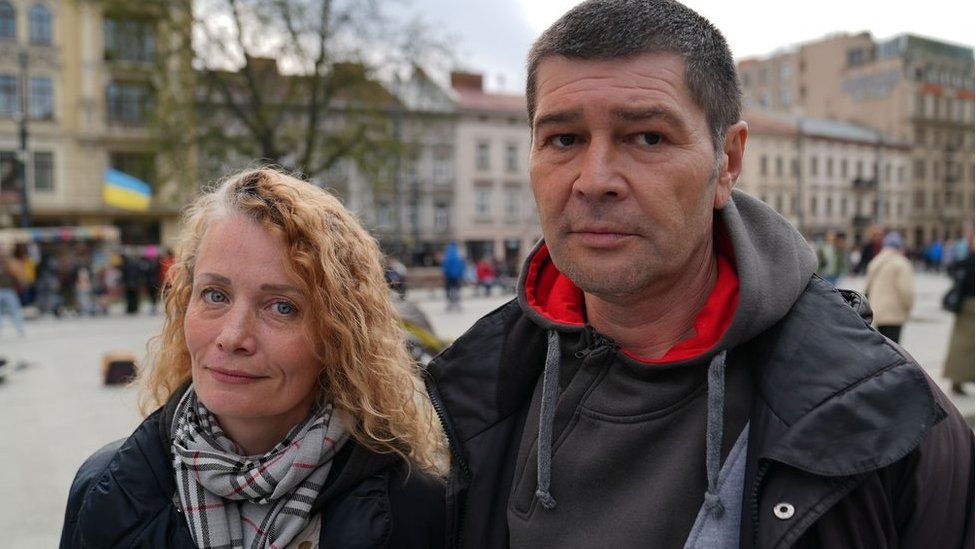 The city of Mariupol is now almost under full Russian control, and civilians who want to escape often find themselves in "filtration camps", where they remain before being evacuated.
"It was like a true concentration camp," 49-year-old Oleksandr said. He was speaking to the BBC after escaping Russian-controlled territory and travelling to Lviv in western Ukraine.


Holding the front line in Donbas – for eight years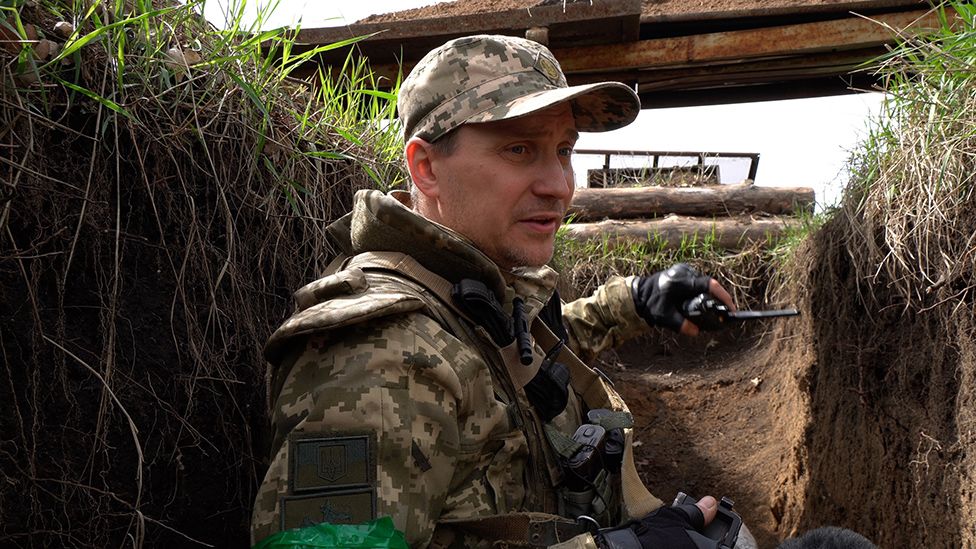 Ukrainian forces have been holding the line against Russian-backed separatists in Donbas since 2014 but what was sporadic fighting has now turned into a full-blown war.
After its retreat from Kyiv three weeks ago, Russia has refocused its military efforts in Eastern Ukraine with its goal of taking the whole of the Donbas region.


Do sporting sanctions work?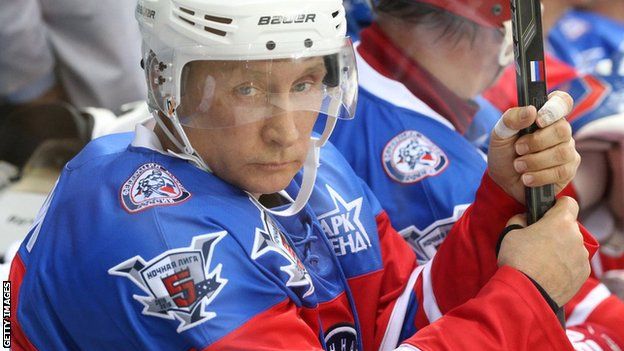 Last week the Wimbledon tennis championship announced that Russian and Belarusian players would be barred from taking part in the tournament.
It is the latest in a long list of sporting events and governing bodies to impose restrictions on Russian teams or individuals, regardless of whether or not they have links to the Russian government.
But how likely is it that sanctions like this could influence Russia to end its invasion of Ukraine?


War in Ukraine: More coverage


Read the full article at: bbc.com