Ukraine round-up: UN chief appeals to Putin while Russia cuts gas to Poland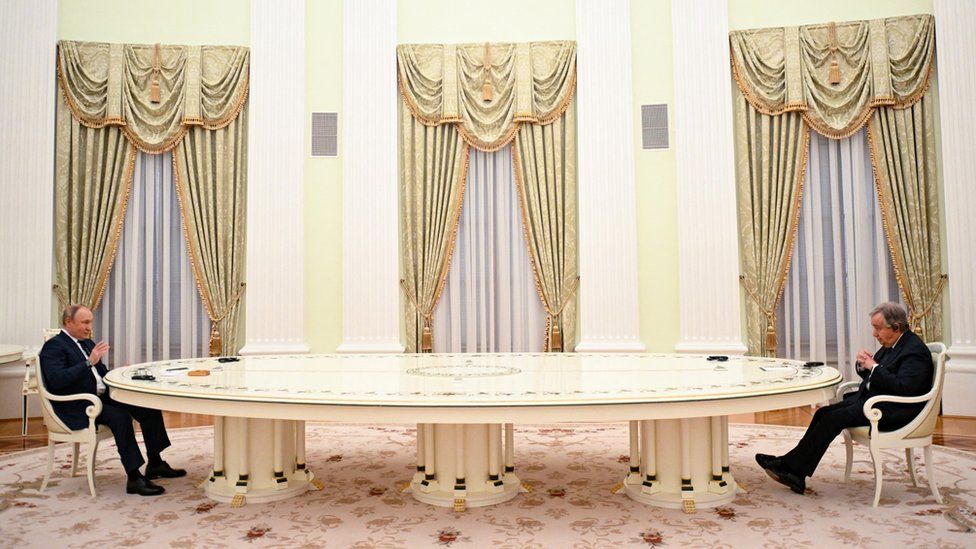 It was a day of diplomacy over Ukraine as the UN's Secretary General António Guterres travelled to Russia and met President Vladimir Putin while Russia showed the first signs of following through on threats to restrict gas supplies to EU states.
Mr Guterres made clear the UN considered this an invasion, and said he stood ready to deploy resources to evacuate civilians stranded in the Ukrainian city of Mariupol, a hotspot for the conflict where soldiers and civilians have been besieged in a steelworks for weeks.
Mr Putin said fighting had stopped in Mariupol and that Russian soldiers were doing nothing to stop civilians leaving. He accused Ukrainian soldiers of holding civilians as human shields. But Ukrainian defenders have said attacks are continuing and civilians are trapped.
America's top defence official warned the West it had to "move at the speed of war" to support Ukraine's military fight against the Russian invasion. Defence Secretary Lloyd Austin, a retired four-star general, told a gathering of 40 nations' defence ministers that the coming weeks would be "so crucial for Ukraine".
Germany slightly shifted its position of not supplying weapons to Ukraine. The country has a long-standing policy of not exporting its military equipment, but has now agreed to provide about 50 mobile anti-aircraft systems.
Russian Foreign Minister Sergei Lavrov warned that Nato's support for Ukraine could cause the conflict to escalate into a world war.


Ukraine can hit Russia with UK weapons – minister
That prompted UK defence officials to clarify James Heappey's comments – stressing that the UK was not involved in the targeting process.
Russia to shut off gas supplies to Poland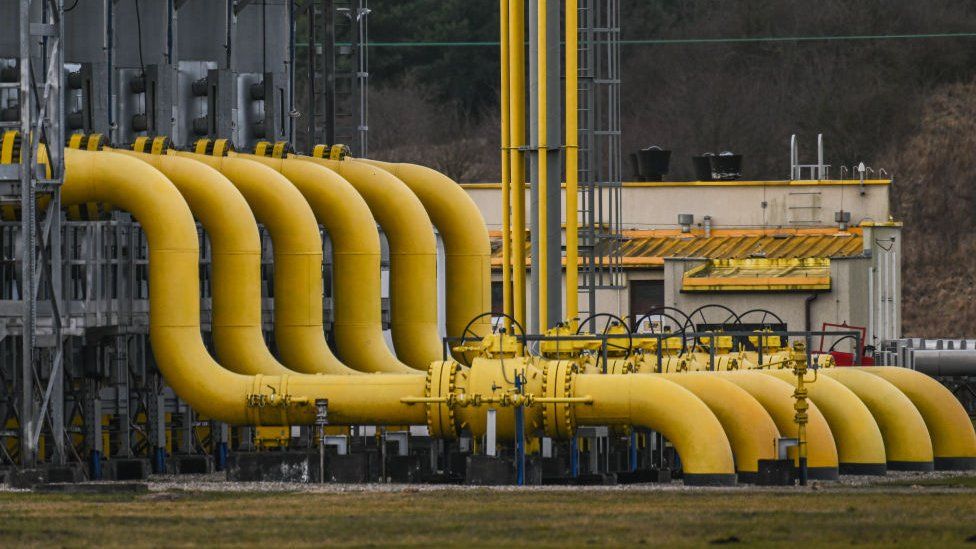 PGNiG said that reserve stocks were mostly full, and customers would see no disruption for the time being.
But the move is a sign of wider potential problems across the continent.
Russia supplies roughly 40% of the EU's gas imports, and the continent does not have enough to supply itself. Amid heightened tensions, Russia has demanded "hostile countries" pay it for energy in its own currency, roubles.


War to cause biggest price shock in 50 years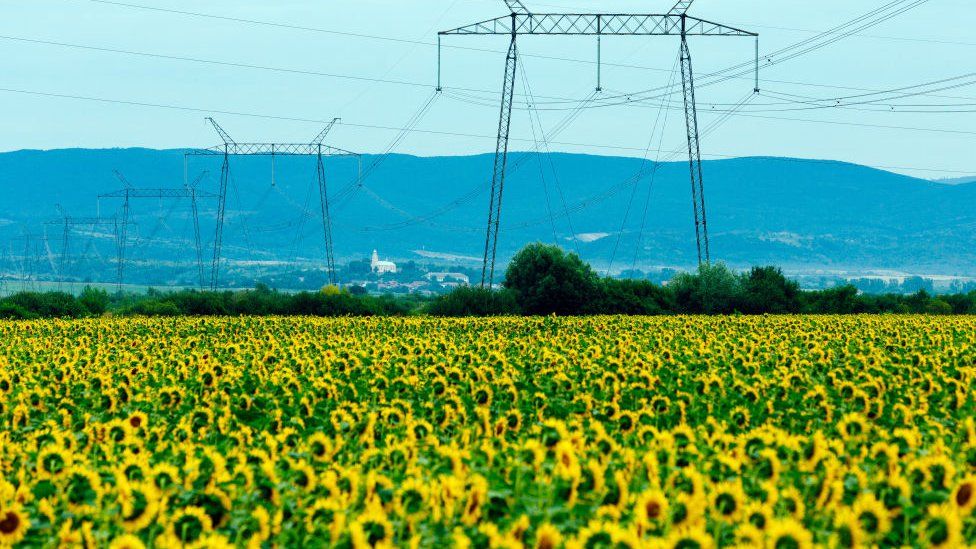 The World Bank says the war in Ukraine is set to cause the "largest commodity shock" since the 1970s – meaning huge price rises for goods ranging from natural gas to wheat and cotton.
The increases will affect the poorest most, but households and business of all sizes will feel the effects.
Wheat is predicted to go up in price by almost 43% and reach new highs, chicken could go up nearly 42%, soybeans 20% and oil 30%.


The Ukrainian border village where rockets litter the road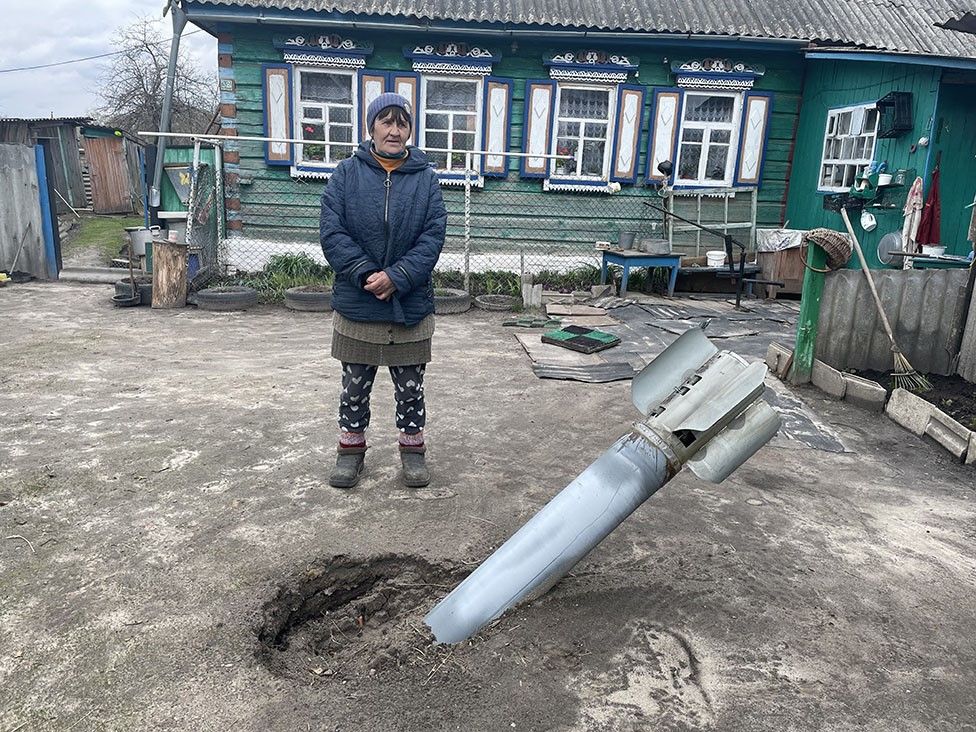 While the focus was on diplomacy outside of Ukraine, ordinary people living there continued to deal with the day-to-day impact of the war.
Nina Malenok is one of a handful of people who've stayed in the small village of Senkivka near the Ukrainian border.
Wedged into the yard of her home is the tail of a rocket fired in the early hours of 24 February – the day the war started. In the days that followed, hidden in a cellar, she heard planes flying overhead, heavy vehicles driving in and whistles being frequently blown.
"It's scary to live like this, but I'm used to my house. Where will I go?" she said.


War in Ukraine: More coverage


Read the full article at: bbc.com