Ukraine round-up: UN visit and a Russian roubles row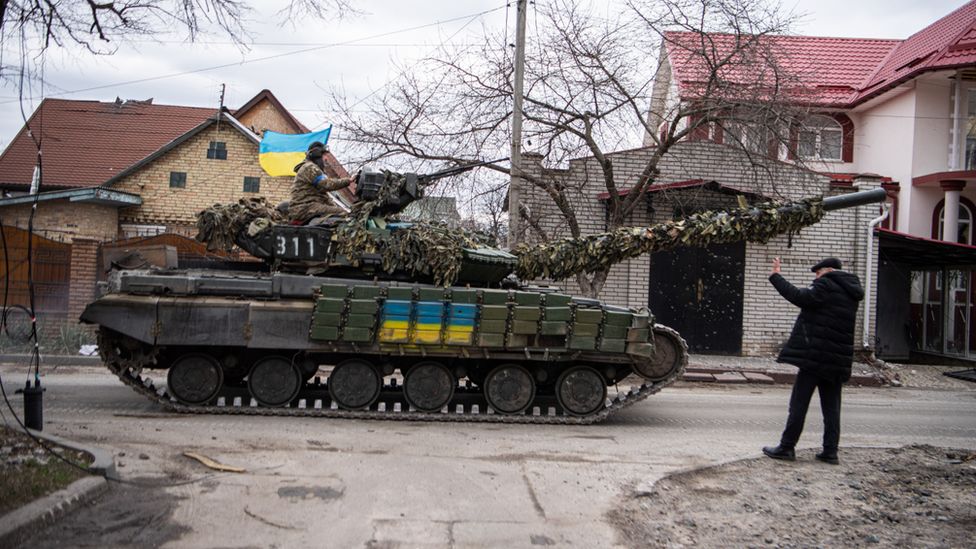 UN Secretary General António Guterres visited Kyiv on Thursday, and admitted that his own organisation's Security Council failed to prevent or end the war in Ukraine – a source of great frustration, he said.
Two blasts hit the city while he was there for talks with Ukraine's President Volodymyr Zelensky.
Meanwhile, US President Joe Biden said he was seeking $33bn (£27bn) in military and other aid for Ukraine, stressing that America is prepared for whatever Russia does.
Russia earlier warned that sending heavy weapons to Ukraine threatens security in Europe.
While Ukraine's Western allies and Russia have been trading accusations over the arming of Kyiv, the fact that some are also still trading gas and oil with Russia is a growing area of controversy.


We're prepared for whatever Russians do – Biden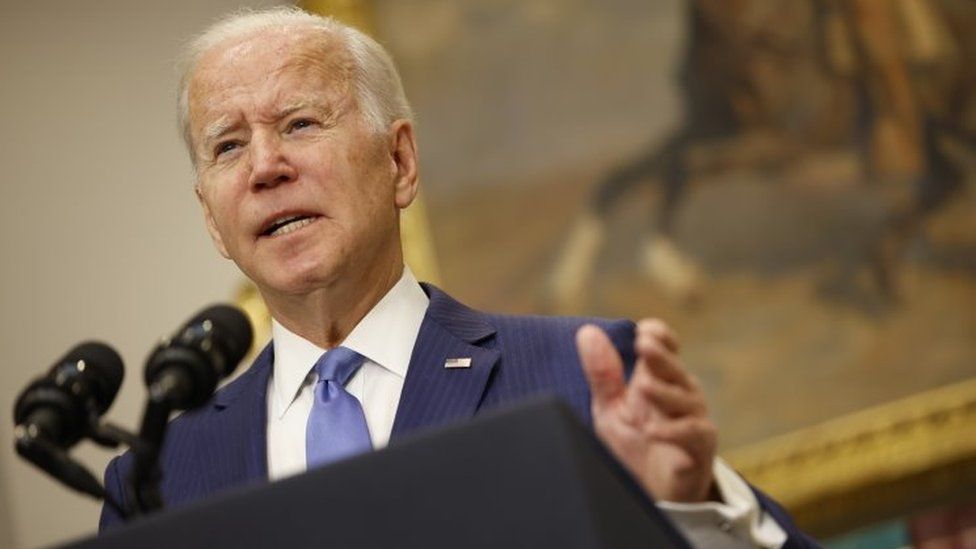 US President Joe Biden is asking Congress for $33bn in military, economic and humanitarian assistance to support Ukraine "for the next five months".
Mr Biden said it was "critical" for US lawmakers to approve the package.
The package includes more than $20bn in military aid, $8.5bn in economic aid and $3bn in humanitarian aid.
He said it was "not cheap", and added that the US could not "stand by" – but insisted that his country was not "attacking" Russia.
When asked whether this could escalate the war, Mr Biden answered: "We're prepared for whatever they [Russians] do."


UN chief admits Security Council has failed
UN Secretary General António Guterres has criticised his own organisation's Security Council for failing to prevent or end the war in Ukraine.
Speaking in the capital Kyiv, he said this was "a source of great disappointment, frustration and anger".
"Let me be very clear: [it] failed to do everything in its power to prevent and end this war," he added. During his visit, two blasts rocked central Kyiv, with local authorities reporting at least three injured.
The 15-member UN Security Council is specifically tasked with ensuring global peace and security.
But it has faced criticism, including from Ukraine's government, for failing to act since the invasion began in February.
Russia is one of five permanent members of the body and it has vetoed more than one resolution on the conflict.


British national killed in Ukraine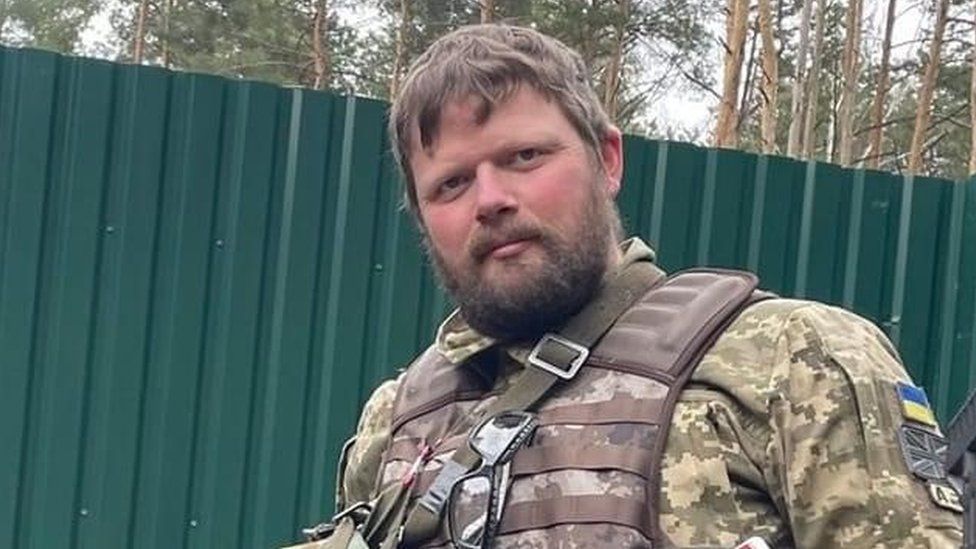 A British national has been killed in Ukraine and a second is missing, the UK Foreign Office has said.
Sources in Ukraine told the BBC the dead man is Scott Sibley, who is understood to have been fighting for Ukrainian forces.
The Foreign Office has not released the identity of either person.
But a spokesman said it was supporting both their families.


Support, silence and protest: Russians' reactions to Ukraine offensive
By Steve Rosenberg, Russia editor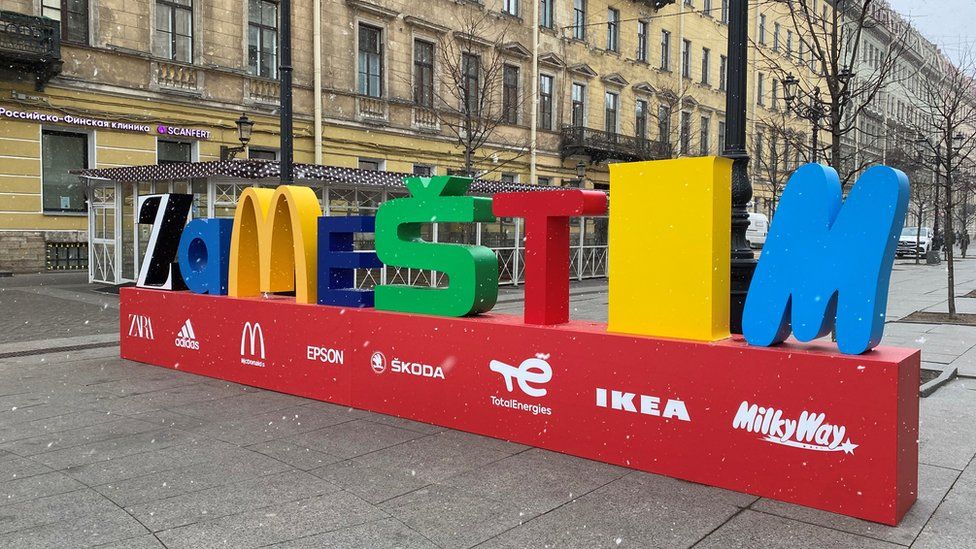 No-one knows who put it here. But something rather odd has appeared in the centre of St Petersburg.
A bizarre art installation made up of one word: "ZAMESTIM" ("We will replace").
Each letter is the first letter of an international brand that has suspended operations in Russia. Their company logos are featured, too.
Z is for Zara. A is for Adidas. M means McDonald's…
Hundreds of international companies have pulled out of Russia in protest at the Kremlin's offensive in Ukraine. Officials here have been trying to sound upbeat, claiming that Russia will find local replacements for foreign items no longer available.
But the disappearance of global products and services adds to Russia's growing sense of international isolation.
How reliant is the world on Russia for oil and gas?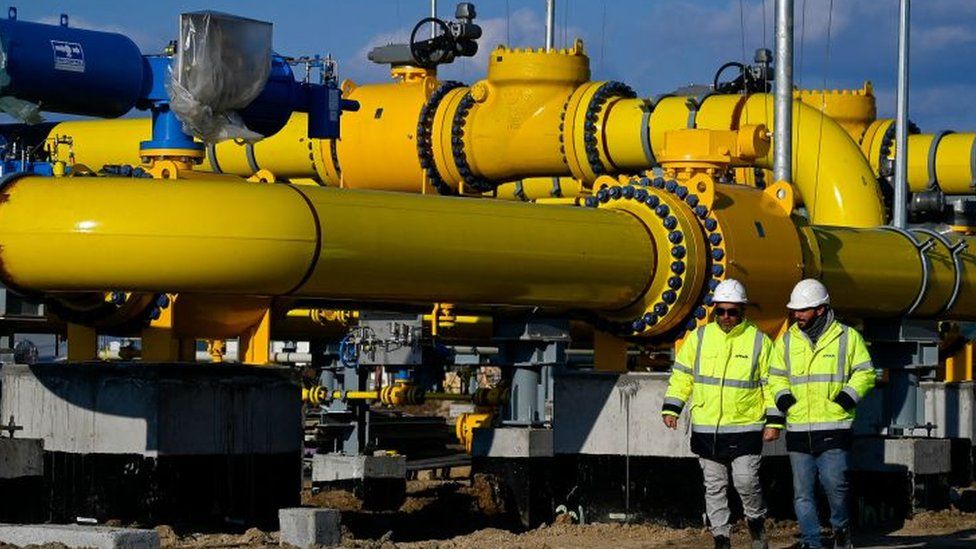 Russia says it is no longer supplying gas to Poland and Bulgaria after the countries refused to pay for their supplies in roubles – a move the EU considers to be a form of blackmail.
Despite the invasion of Ukraine, Russia has continued to supply a large amount of gas to many European countries.
However, after Western powers placed financial sanctions on Russia, President Vladimir Putin announced that "unfriendly" countries would have to pay for gas in the Russian currency. Payments in roubles would shore up the Russian currency and benefit its economy.
EU Commission president Ursula von der Leyen warned that complying with Russian demands would breach EU sanctions and would be "high risk" for companies that did so.
Nevertheless, Uniper, one of Germany's biggest energy firms, has said it is preparing to buy Russian gas using a payment system that critics say will undermine EU sanctions.


Ukrainians deported to Russia beaten and mistreated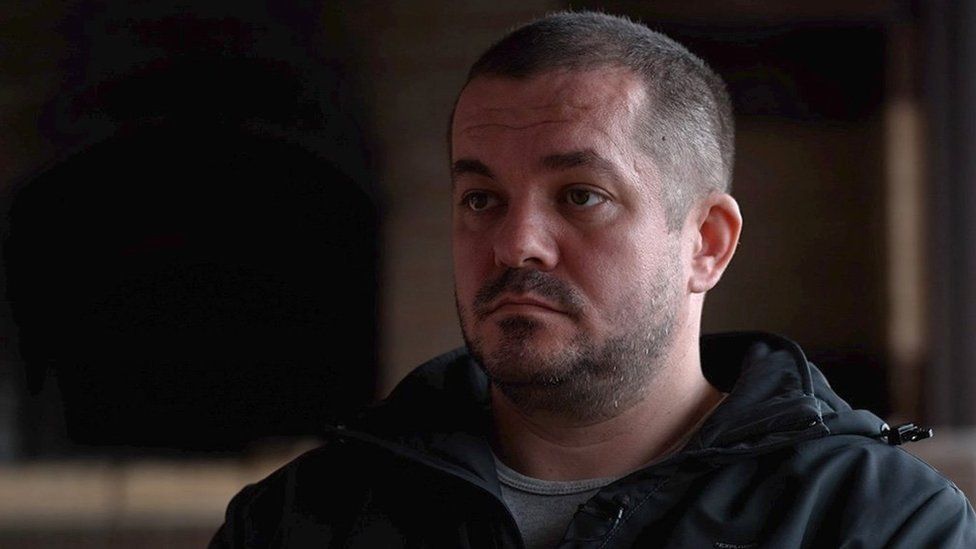 Three weeks since his release, Volodymyr Khropun still looks visibly shaken by the trauma he's endured. A Red Cross volunteer, he was captured by Russian forces, and deported to Russia.
On 18 March, Volodymyr was driving a school bus to the village of Kozarovychi, about 40km (25 miles) north-west of Kyiv, to evacuate a few civilians who were stuck there amid the fighting. When he tried to convince Russian soldiers to let him pass their checkpoint, they detained him.
For the first few days he was kept in the basement of a factory of a village nearby, along with other civilians, 40 people in a 28 sq m (300 sq ft) room.
"We were beaten with rifles, punched, and kicked. They blindfolded me and tied my hands with duct tape. They used Tasers and kept asking for information about the military," Volodymyr said.
After being held for nearly a week in Ukraine, they were transported to Belarus, and then to a prison in Russia, where Volodymyr says he was tortured.


War in Ukraine: More coverage


Read the full article at: bbc.com