Ukraine war: Russia undermining safety of Zaporizhzhia nuclear plant – UK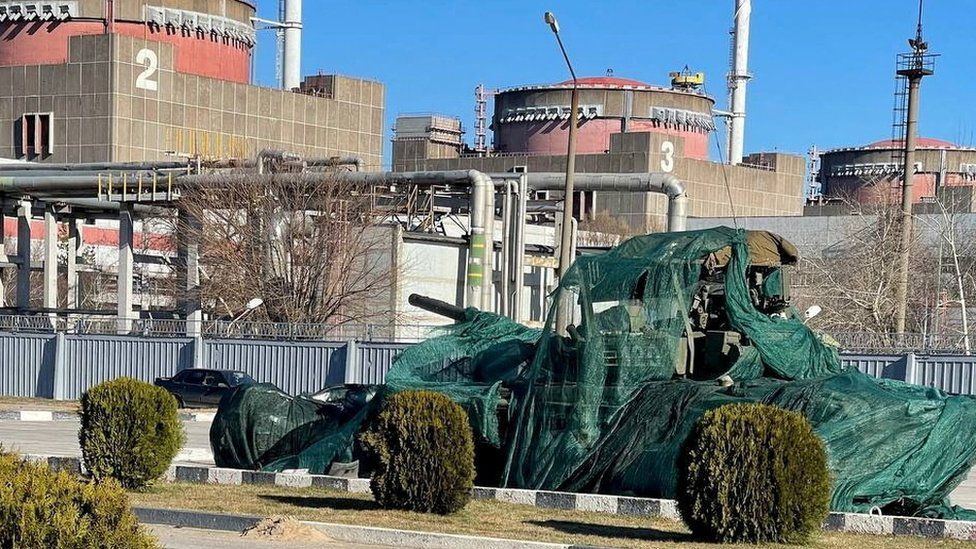 Russian forces at Ukraine's Zaporizhzhia nuclear power plant have likely undermined the security and safety of the plant's operations, the UK's defence ministry says.
Europe's largest nuclear plant has been under Russian control since March but is still operational.
The UK defence ministry says Russian troops are probably using the plant as a shield to deter Ukrainian attacks.
The nuclear plant lies in the south-east of Ukraine along the eastern bank of the Dnipro river. It is currently still being operated by Ukrainian employees, though Russia is occupying the plant and the region around it.
It consists of six pressurised water reactors and stores radioactive waste.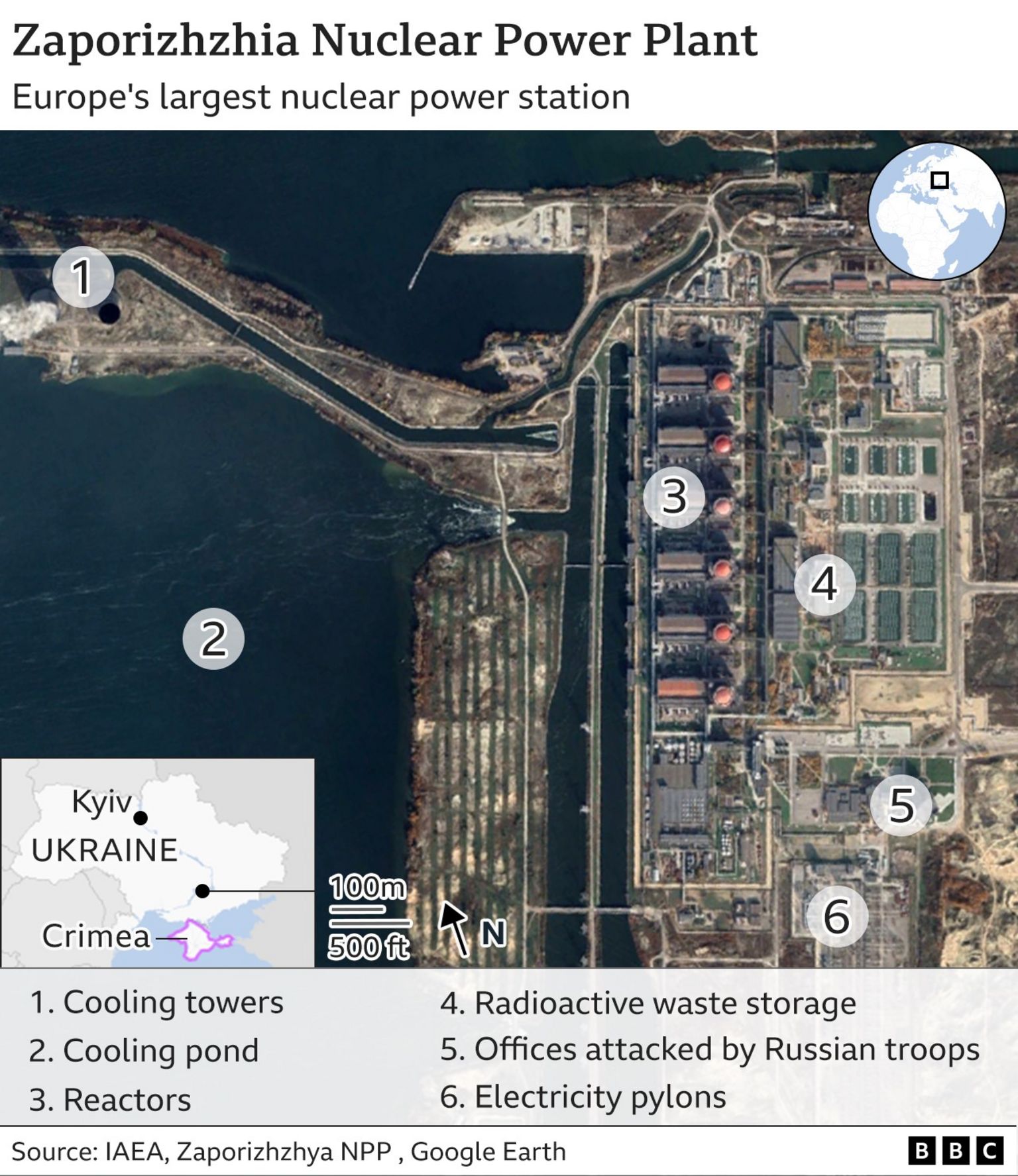 In an update on Twitter, the UK's defence ministry said Russian troops are likely to be operating in the areas around the power station, and have used artillery units based in these areas to target Ukrainian territory on the Dnipro river's western bank, likely compromising the facility's safety.
It added that Russian forces have probably used the facility's wider area, in particular the adjacent city of Enerhodar, to rest their forces, with the knowledge that the plant and surrounding area cannot be easily attacked without risking a nuclear disaster.
The UK's warnings came a day after the head of the UN's nuclear agency Rafael Grossi was quoted by the Associated Press as saying there is "a catalogue of things [in Zaporizhzhia] that should never be happening in any nuclear facility."
He added that the plant needed an inspection and repairs.
Ukraine has previously said that Russian forces have stationed troops and are storing military equipment on the power station's grounds.
The American ambassador to Ukraine has also said there are "credible reports" that Russian forces are using the plant "as the equivalent of a nuclear shield, firing at Ukrainians from around the plant".
"They shoot at us, and there is nothing we can do," a resident in Nikopol, a city on the other side of the Dnipro river's banks, told the New York Times.
But a Russian-installed official in the region told Reuters news agency that Ukrainian forces are using Western-supplied weapons to attack the plant.
Russia shelled the plant when it was seized, leading to an international outcry.
Read the full article at: bbc.com